Discovering Life at Its Best
since 1948
---
Hey parents! Thanks so much for considering Lake Ann Camp as a summer destination for your child. We're convinced that there is no other summer camp that impacts the lives of young people like ours. Our summer church camp is located in the heart of pure Michigan. Only thirty minutes away from Lake Ann Camp is the Sleeping Bear Dunes National Lakeshore, voted America's most beautiful place by Good Morning America. So grab a seat by the campfire, load a stick with marshmallows, and get ready for the best week of your life!
Our Programs
---
Six exciting programs for campers entering 4th-12th grades.
2021 High School graduates are welcome too!
Jump Start is an outdoor adventure camp exclusively for campers entering 6th grade. Campers can get up close and personal with God's creation on trips to the bog, river walk, Pyramid Point, and much more. Our speakers teach the importance of making good decisions as campers learn about the lives of several biblical characters. After a full day of activities campers sleep in a tamarack tree house!
Flying Squirrel
River Walk
Tube Float
Bog
Pyramid Point
---
---
---
Our Fresh Start program provides students entering 9th grade with the confidence they need to stay strong in their faith. One of the ways we do this is through a three day rafting trip. Campers form an unbreakable bond with their group while setting up tents, cooking meals, and sharing stories in God's beautiful creation. They'll discover how the river is a metaphor for life as speakers help campers grow in their faith.
War of the Rafts
Rafting trip
Angle Ball
Jacob's Ladder
Challenge Course
---
Our Senior High program is designed to take your teenager to new heights in their faith. Our speakers have challenged teens around the world for many years. With their help, campers will hear God speak to them on their own level. This enables them to take what they learn and carry out their commitments not only at camp, but at home. Aim higher this summer at Lake Ann, and sign up for a week they'll never forget.
Fight Night
High Ropes Course
Quaker Fires
Paintball
Night of Worship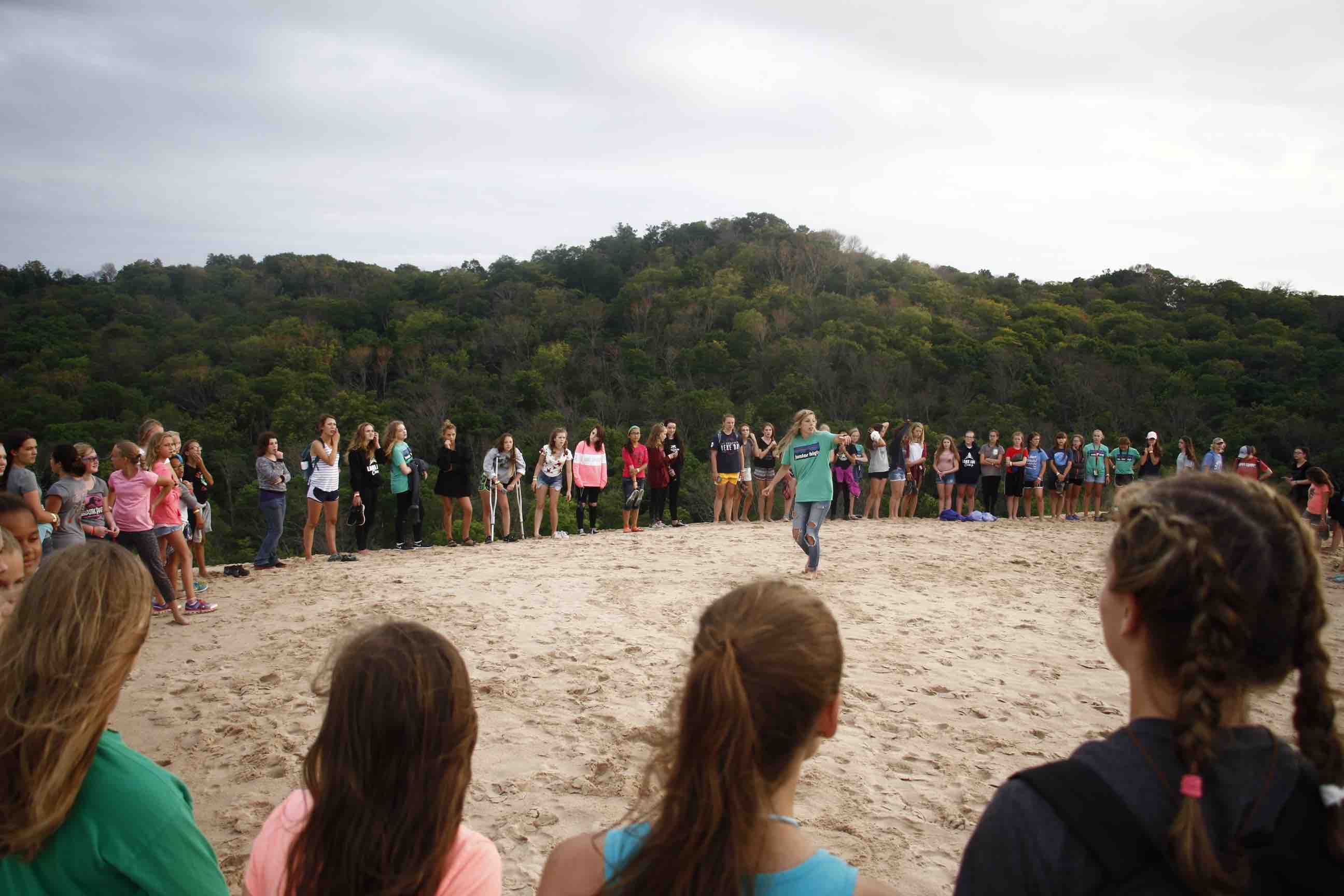 ---
Ready to learn more about Lake Ann Camp? Check out our Frequently Asked Questions for details about drop off times, camp activities, our health office, our delicious camp food, and so much more!
Polar bear swims, flag raising, silly songs, and more – and that's all before breakfast! Here's some great information on what your camper's week will look like!
---