Just for Parents
Camp with Purpose
---
FAITH APPLICATION BAKED INTO EVERYTHING WE DO
Hey parents! Thanks so much for considering Lake Ann Camp as a summer destination for your child. We're convinced that there is no other summer church camp that impacts the lives of young people like ours. Our summer church camp is located in the heart of pure Michigan. Only thirty minutes away from Lake Ann Camp is the Sleeping Bear Dunes National Lakeshore, voted America's most beautiful place by Good Morning America. So grab a seat by the campfire, load a stick with marshmallows, and get ready for the best week of your life!
Summer camp counselors – only the best!
Our counselors are pivotal to the success of Lake Ann Camp. These are the values that guide us in assuring your child has the best week of their life!
---
Seriousness of purpose
The average age of our counseling staff is 21. We know that every camper is a parent's most valuable possession and it takes a level of maturity to lead those campers through a variety of positive camp experiences. Knowing the challenges a counselor faces causes us to be very careful to bring on a mature staff.
---
Extensive Training
This year's team will arrive 15 days before the campers. They will receive 175 hours of classroom and hands-on training to learn behavior management, facilitation, Lake Ann's core values and mission, high adventure, philosophy of ministry, outdoor education, and much more. They finish training having experienced every activity the campers will enjoy and are pumped up for their first campers to arrive.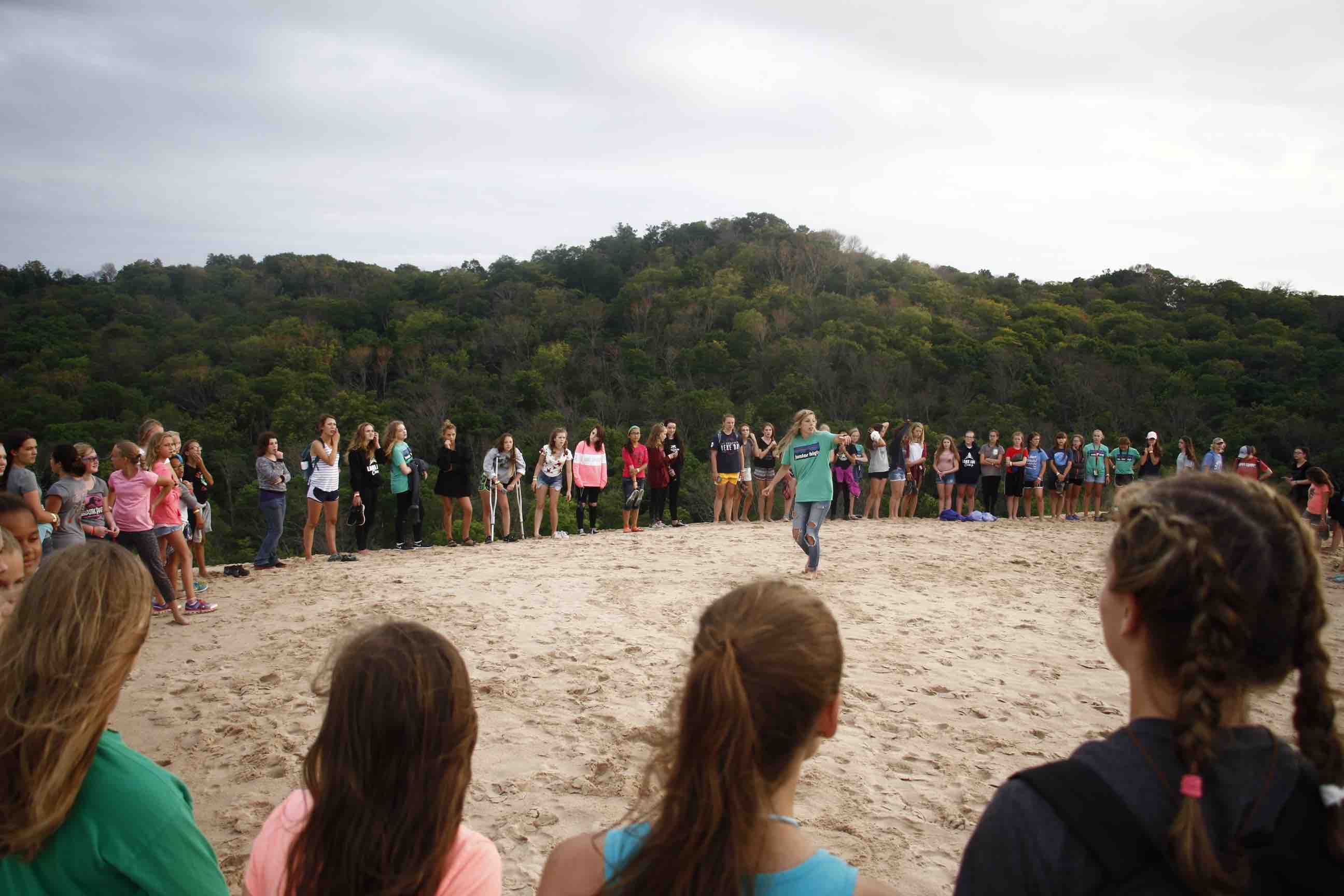 ---
---
Rigorous Interview Process
The extensive nature of our interview process communicates to potential staff members that they are preparing for a summer of putting others in a higher position than themselves. We require an in-person interview, detailed application, 5 authoritative references, and a background and driving record check before they are offered a contract for the summer.
---
Staff Meetings
Training does not stop in the spring. Lake Ann Camp's staff literally has a staff meeting every day of the summer. These meetings allow full-time staff to assist counselors in dealing with specific needs of individual campers. Each meeting raises the bar to ensure that everyone on staff is on the same page mentally, emotionally, physically, and spiritually.